Come spend the night in a renovated flax factory
In the rural outskirts of the city of Kortrijk, we completely renovated a 19th century flax factory.
Everything was respectfully restored to its original state from the glory days of old.
Important historical pieces were retained and refurbished, e.g. the old chimney in the garden and the impressive steam machine dating back to 1884.
You'll be staying among a beautiful piece of industrial history.
On this domain, former flax retting pits were rebuilt and the adjoining warehouse provided a great space for two more B&Bs. The whole consists of 3 separate entities.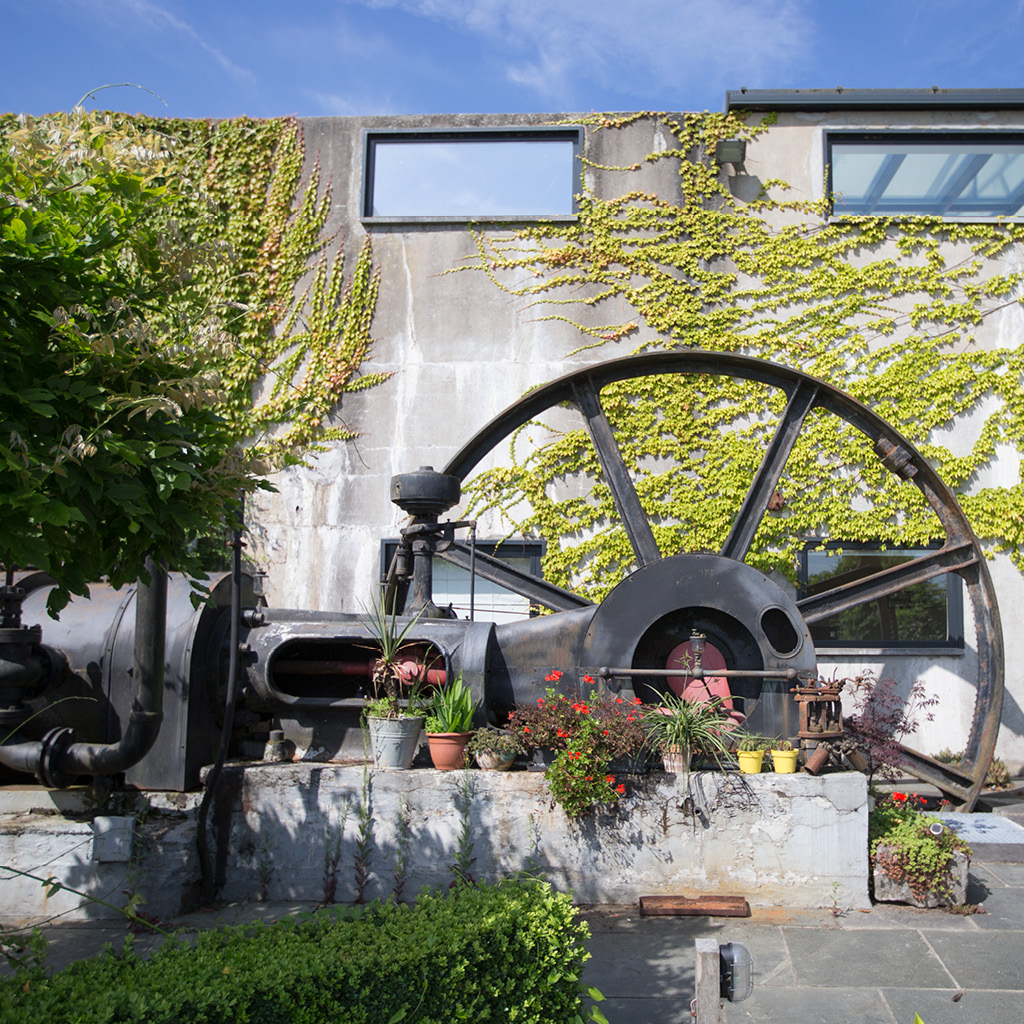 AMENITIES
BED & BREAKFAST
Each B&B comes with:
a fully equipped kitchen,
a comfortable sitting area,
a TV and free Wi-Fi,
a completely furnished patio,
its own private bathroom (The "Vlaschaerd" room has a bath, the "Cottage" and "Vintage" rooms have a shower),
a parking space in front of the building,
each B&B also overlooks the garden and/or field, and of course you may also swim in the unique outdoor family pool (of 4.5 by 10.5 metres) which is located on the roof of the building.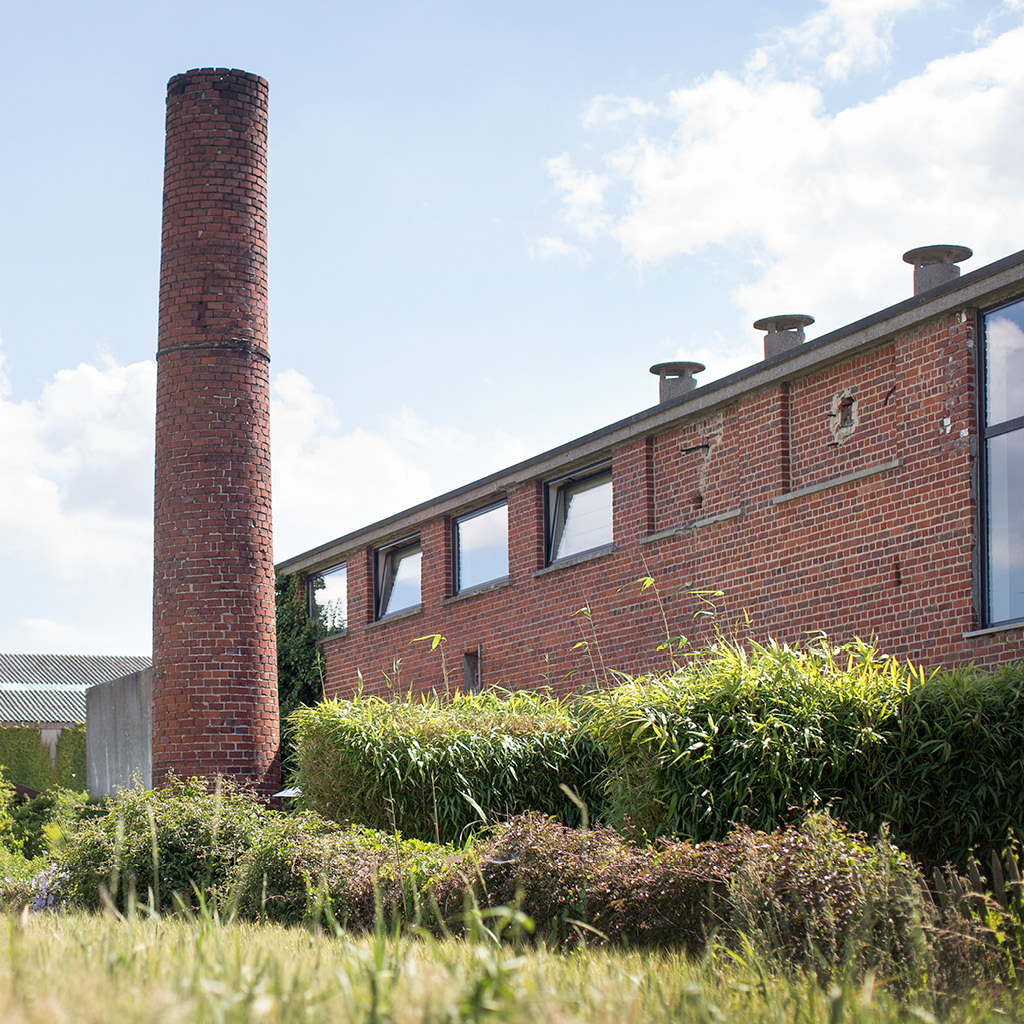 Location
De Vlaschaerd is located in Kortrijk, a 10 minute drive away from the city centre and the exhibition halls at KortrijkXpo. The R8 ring road around Kortrijk is also nearby, allowing you to quickly and easily join several motorways.
Roeselare (Roulers): 15 minutes
Bruges (Brugge), Ypres (Ieper), Lille (Rijsel): 30 minutes
Ghent: 40 minutes
Sea side: 45 minutes
Brussels and Antwerp: a little over 1 hour
Address
Sentestraat 97, 8501 Heule or Sentestraat 12, 8860 Lendelede
(The B&B is at the end of the street.)
Check it out on Google Maps
Biking & Hiking
You'll be staying in a true hub for cyclists and hikers: there are several cycling routes in the area, and 100 metres from the B&B passes one of many routes you can follow along or near the Leie river (fietsroutes). You can also go for a hike -or just a pleasant stroll- around the neighbourhood or the provincial domains nearby: De Gavers and Bergelen.
Food & Drink
There's a wide range of restaurants, brasseries, shops, etc. for every budget!
At the end of our quiet street there's a baker's shop, a butcher's shop and a snack bar.
For more information, please visit the website 'Tourist Information Centre Kortrijk'.